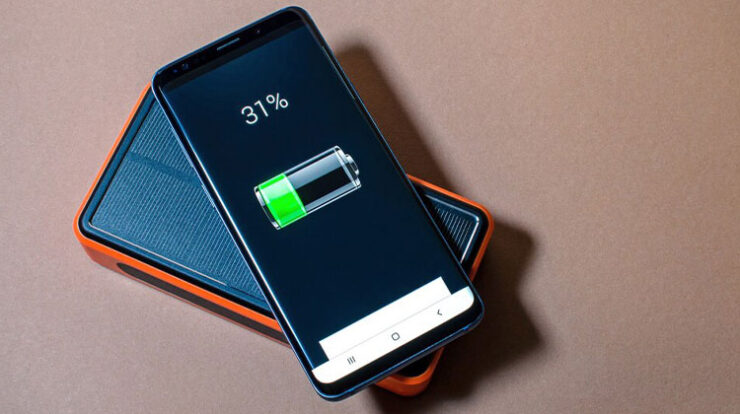 Numerous Android users share the same problem: a short battery life, Android tablets and phones are smart devices that require more work because of their features and functionality. Android battery drains quickly due to malware and unnecessary apps. There are 9 battery saver apps for Android that can save your life.
Google Play Store has a lot of battery-saving apps that can help you optimize your battery life and reduce the frequency with which you charge. There are many battery saving apps available for Android that offer reliable performance, including extending the battery life as well as other functions. Be prepared!
9 Best Battery Saving Apps for Android
The best battery charger should allow you to spend less time at the socket or charging your device. It should also be able to boost battery life and give you control. Here are the 9 best apps to help you make your battery last.
1. Kaspersky Battery Life
This app is great for removing the worry of a dead battery. Kaspersky battery life is designed to extend battery life by monitoring all apps that use the most energy. You can also close any unnecessary apps to extend the battery life of your device.
Kaspersky gives you complete control. You can control which apps run and which should be stopped to prolong battery life. The app also gives you an accurate estimate of the remaining time before your next charge and alerts you when one of your applications starts to get hungry. Kaspersky does not take up a lot of memory on your Android device.
Also read: 10 Best Android Customization Apps for Smartphone
2. Green Battery Saver
Green Battery Saver is an app with a lot of features. This app is designed to increase your battery's life by up to 50%. It also optimizes battery usage. Smart charging helps diagnose and solve charging issues on your device. It promotes faster charging.
This app is more than just a battery saver. This app has many useful utilities, such as an app lock, memory boost, and junk cleaner, that let you manage Android devices with your fingertips. Memory booster optimizes phone speed while the junk cleaner utility allows you to delete cache files. App lock is a great way to secure some secret apps.
3. dfndr battery
Save battery life by using dfndr Battery. This app helps you save battery by extending battery life in different ways. This app stops applications running in the background which drains the battery secretly. You can choose to keep certain apps open. This app can also be used to save power by reducing brightness.
Dfndr Battery has a number of features that will optimize your battery, such as super optimizations, quick optimizations, and battery coolers. This powerful app offers customizable profiles, a lock screen charge manager, and a battery health report. The screen saver can save as much as 33% on energy. This app is compatible only with Android 5.0 or higher.
4. DU Battery Saver
DU Battery Saver for Android is one of the best battery saver apps. It can analyze energy-hungry apps and shut them down. This battery saver is also a versatile tool that lets you optimize your device with a range of features.
You don't have to worry anymore about a dead battery. The battery remaining time estimate lets you know the best time to charge. This battery saver also comes with Healthy Charge Master, which allows you to monitor the charging status. A battery cooler can also be used to monitor the device's temperature and avoid overheating. DU Battery Saver will help you get the most out of your Android devices.
5. Battery Saver Frank Remark
This battery saver is unique and allows you to customize your Android device. Battery Saver Frankremark has a cute interface that you won't find in other battery savers. This app is not only attractive and playful, but it also offers powerful functionality to extend battery life.
Battery Saver Frank Remark is not only a battery-saving app but also a way to personalize your desktop with cute live wallpaper. It also provides a battery widget that is unique for Android interface enhancement. This app offers a variety of features, including task killer, power-saving, and tools. This battery saver app will help you save your battery in a new way.
6. Avira Optimizer
Avira Optimizer is a professional cleaner that also saves battery life, and will improve the performance of your phone. It optimizes and extends your battery life using a unique method. The app identifies features of your smartphone and gives priority to those you use most frequently. The app also offers different battery profiles so you can choose the best profile for you.
What makes it better than the rest? Smart Lock is a feature that makes Avira Optimization more appealing. Smart Lock helps to extend battery life by turning the screen off when you place the phone in your pocket. Avira Optimizer is not only a battery saver but also offers other features like cache cleaner, memory boost, history eraser, and app manager.
7. 2 Batteries
You need 2 Battery if you are constantly experiencing dead batteries at critical moments. This is one of the best Android battery savers that increases battery life through managing background apps and the internet connection. This app turns off internet connections automatically to save energy, especially when your phone isn't in use.
2 Battery offers a wide range of features that optimize your battery. It has a smart algorithm that turns on/off the data connection. It also provides detailed battery information. The battery saver supports an interchangeable icon as well as battery widgets for the enhanced interface. You can also unlock the Pro Version, which offers night mode as well as ads-free.
Also read: Top 10 Photo Storage Apps for Android and iPhone
8. AccuBattery
AccuBattery was designed to provide you with a battery that is both healthy and efficient. This app provides all the necessary information regarding a battery's health, including battery usage, capacity and health. It can also prolong battery life.
This battery saver has a charging alarm to help prevent overcharging, which can reduce the battery's capacity. AccuBattery can show you how much power each app uses. You can also check the remaining charge time as well as the remaining usage time to ensure that you don't run out of battery power at a critical moment.
9. Battery Saver – Battery Doctor
A simple battery saver app that saves battery life offers powerful performance and intelligent functions. Battery Saver can both monitor the battery's status and extend its life. This app is a doctor that can improve your phone's performance by cooling it down and removing junk files. It can also promote a more efficient battery.
The battery app is simple, yet powerful. It offers professional analysis with one tap. You can monitor the charging and protect your device from overheating. You can choose from a variety of battery-saving modes. It also displays the draining apps, so you can choose which ones should be closed.
Conclusion
Battery saver apps for Android can be useful in extending your device's battery life and optimizing power consumption. However, it's important to note that with advancements in Android operating systems and device hardware, the effectiveness of dedicated battery saver apps has diminished over time. Modern Android versions already come equipped with built-in power-saving features that are typically sufficient for most users.