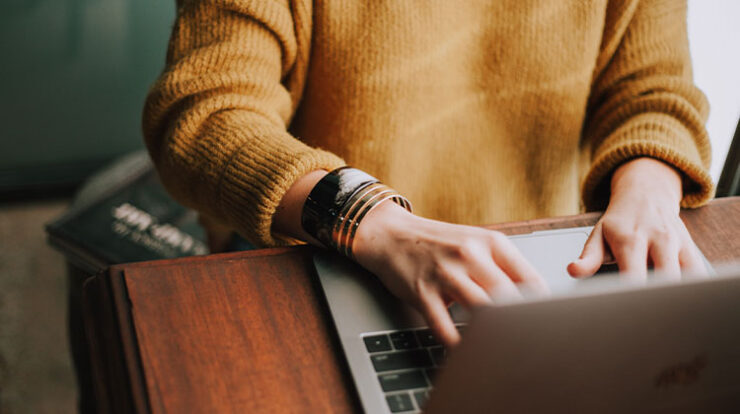 You can make money if you have the ability to write beautiful copy for an advertisement or a clever turn of phrase. Continue reading to learn how you can make money by writing. It's one of many ways to boost your online income.
How to Make Money Writing
Writing articles for magazines and compelling product descriptions and self-publishing novels are two ways to turn your words into money. Below are 10 tips on how to make money writing online or offline.
1. Guest Posts on Magazines and Publications with High Paying Rates
Content is often paid for by magazines and other publications. This tip will help you earn extra money part-time. Full-time magazine authors make an average of $55,000 per year. Publications can pay per word, with payments ranging from pennies up to dollars. They may also pay by piece. Payments range from dozens to hundred dollars.
Overall, publications with larger circulations and niche industries pay the best. It takes time to establish relationships with editors, and get assignments. Some writers start out with short pieces that showcase their abilities. You can find publications online that accept pitches or guidelines for submission.
Also read: Top 10 Grammarly Alternatives For Error Free Writing
2. Become a Copywriter
The average annual income for full-time copywriters is just under $56,000. You don't need to work full-time to earn good money as an author. Copywriters can earn anywhere from a few pennies per word up to $1 per word.
Copywriters are able to sell and market products with clever language. This form of writing is lucrative for writers who are able to learn it. They can earn money as freelancers, copywriters on contract, or even regular employees.
3. Write Freelance Content for Businesses
Content of all kinds is needed by businesses, not only sales and marketing copy. The companies hire freelancers and work with content agencies. They build pools of writers that they can hire for writing work. If you sign up with a content agency, you could have ongoing jobs whenever you need them.
Online writing platforms are another option where you can become a freelancer. These platforms match your skills with the right clients.
4. Ghostwrite Stories
Ghostwriting is when you write something but someone else signs it. Ghostwriting is the most common form of copywriting or freelance content. You can ghostwrite fiction, autobiographies, and nonfiction for authors with ideas, but not the time or ability to finish them.
Ghostwriting clients usually provide you with an outline and a topic. You may work with them throughout the entire process of creating the piece. They pay you at the end. You get the money, but they keep the story you wrote or anything else that you have written.
5. You can Get Paid to Write on Medium
Medium is a platform that allows you to post articles and blogs, and earn money when they are viewed and shared. You can write your own story or op-eds on various topics. Or, you can create how-to-articles.
You need to be realistic if you're going to learn how to make money by writing online. The majority of people who write on Medium do not make much money. According to published data on Medium, 94% of authors make less than $100 per month. The top 1% earn $5,000 or more per month.
You can also submit your articles on Medium to different publications on the platform.
6. Self-Publishing on Amazon Kindle
Now is the perfect time to write your book. In the last 20 years, self-publishing has grown exponentially. It's now easier than ever for you to publish your book. Amazon Kindle allows you to self-publish fiction, nonfiction, and short stories.
What you earn depends on many factors including:
Your readership: The greater your readership, the more money you will make.
Number: Independently published, full-time authors who are successful tend to have an extensive back catalog of books.
Amazon commissions: Amazon will pay you a commission based on the price of your books.
Book-length and reader completion rate: When you list your book on Kindle Unlimited you are paid based on the number of books that your readers have actually read.
7. Blog and Earn Money through Affiliate Marketing
Affiliate marketing is the best way to make money online by writing without having to write business copy or novels. This involves three main steps:
Create a website or blog with relevant content on a topic you are passionate about.
Joining affiliate marketing to promote your products and links to websites
Ads can be displayed to visitors of a site by enabling an ad network, such as Google AdSense
You earn commissions when people click on your links to purchase or sign up for products.
8. Find Paid Writing Internships
Consider paid internships if you are in college or just graduated, or if you want to change careers to copywriting or marketing writing. These positions offer on-the-job training that will help you improve your resume and skills so you can get higher-paying writing jobs.
9. Become a Technical Writer
According to GlassDoor, technical writers earn an annual average of $68,000. Many of these positions require a bachelor's degree in writing or the area you intend to write. Someone who wants to write for medical or pharmaceutical companies may do better with a degree related to biology or chemistry.
You could write how-to manuals and guides for software and products, or white papers that cover a specific topic.
Also read: How to Make Money from Your Language Skills: 7 Tips
10. Make Money Writing Social Media Content
Social media management is a necessity for companies and publications. The tasks of social media can vary from running ad campaigns to writing tweets and posts. You might want to consider these options if you are interested in learning how to earn money by writing online.
Job search and application for Social Media Content Creation and Management
Signing up to work as a freelancing with an agency that offers social media content for businesses
Signing up clients to run their social media for you and starting your own boutique content company
The Next Step
You need to be able to write online to earn money. It's not enough to know to make money by writing. You need to be persistent to see your bank account grow. You can learn how to make money by writing online, but you need to be persistent to do it.
Start with one of the methods above. Spreading yourself thin makes it difficult to succeed. It's not necessary to stick to one method. But you should make each option successful before moving on to the next.
Invest in writing books. If you're interested in copywriting, investing in style and grammar books will help improve your technical writing skills. Writers who are creative may want to read about dialogue, plot, setting, and character development.
Invest in your skills. Take courses to improve your writing skills.
Schedule daily time. Set aside as much time as you can, whether it is 1 hour or 4. Consistency is key.
Be committed. You're likely to stumble when you first start writing online for money. It's possible to receive feedback from editors, or other people. You might also be asked by clients to revise their work. Stay committed and learn from the feedback. The process will become easier as your skills improve.
Use your extra income wisely. This extra income can be used to your advantage.
It's great to earn more money. You should keep an eye on your Budget to make sure that your income doesn't get impacted by your expenses.
It takes more than just words to write online. Search engine optimization, keyword strategies, and content marketing are also important. Online courses are a great way to start. You can learn the best practices, and improve your skills. You can improve your writing skills and raise your rates by learning new skills.