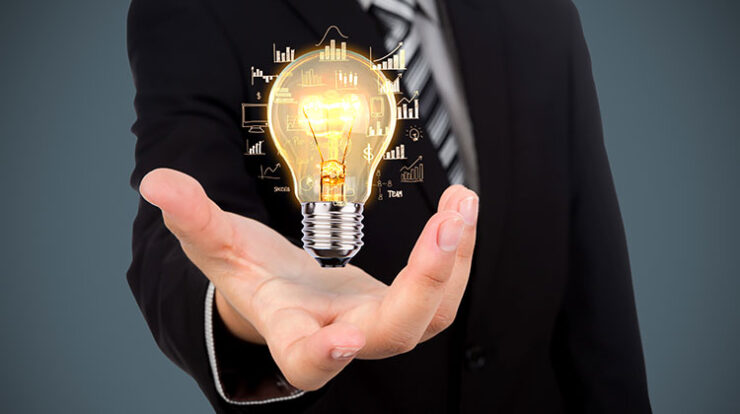 For the current fast-paced market, new ideas are crucial to ensure success. If you've got a unique solution to a common problem, You may wonder how to sell an idea for maximum benefit.
This complete guide will help you to do that. It outlines seven steps that how to sell an idea. We will also discuss some of the challenges involved in the process to help you understand what to expect.
How To Sell An Idea: 7 Best Tips
1. Research Your Idea
The first step is gathering as much information and selling your idea. This includes knowing market to market that market your idea is most valued.
After you have identified the areas where your idea has the greatest impact, gather data about similar solutions. Before approaching investors, familiarize yourself with the production process if your idea is to be made into a tangible product.
2. Establish Ownership
It is important to know the differences between legal forms of ownership when trying to establish ownership. The following is a general definition:
Patents protect inventions (tangible products).
Copyrights protect creative works (e.g. books).
Trademarks are used to protect commercial communications
Consult a qualified attorney for help deciding which one is best for your idea.
Also read: What Is a Principal Business Code and How to Work?
3. Test Your Idea
It's not as hard as it sounds. Talking with trusted people or others who don't have any stake in the idea is a great way to test it. Friends and family are great resources for testing your idea at a theoretical level. Even better if you have a product in your hands.
You can also test your idea by organizing a focus group. These two methods will help you identify what needs to be improved to make your idea a success. You might be able to find investors willing to invest in your fledgling company by testing your idea first before you try to sell it to large companies.
4. Identify Target Companies
Once you are ready to move on with the selling process, identify potential target companies that may be interested. Make sure to compile as many companies as you can. Then, group the companies based on:
Geography
Reputation
Size
Accepting new-idea submissions
Product line
Access to a decision-maker at your fingertips
This will take a lot of research, But taking the time to do it beforehand will help you identify Find out which businesses would be the best fit for you and help you prioritize who you should contact.
5. Make a Professional Presentation
A professional presentation should consist of at least three parts.
Selling Sheet — One- or two-page document detailing the needs your idea addresses, as well as the features, benefits, markets, and legal status of the solution.
Introduction Letter — This is a brief introduction to yourself and explains why you are contacting this person. It also sets up a time for you to follow up in person.
Face-to-face presentation — Create a script of what you will say when meeting with decision-makers over the telephone or face-to-face.
After you have completed the three main components of your presentation pieces, practice giving the information repeatedly. Practice delivering the information over and over again, without taking notes, about your sell sheet, introductory letter, or actual presentation whenever you have the chance.
6. Establish Realistic Expectations
Before you sell your idea, it's important to have realistic expectations. You won't make a million dollars with your first idea.
As you get more experience, and if there are more solutions to common problems, you will be able to sell your idea and make higher profits.
7. Decide How You Want to Be Paid
Before you meet with the company, decide how much you would like to be paid. There are good chances that You're unlikely to make a million-dollar payday. You may even be able to retire with your first idea.
There are several payment options available:
Exclusivity (relative to distribution)
An annual minimum (licensee must pay the licensor a minimum amount of dollars each year)
Royalties (usually calculated based on a percentage of sales)
An upfront payment (e.g. selling the idea for a fixed dollar amount)
Many payment methods are interrelated in some way. You will enjoy less upfront money if you have more exclusivity. You should never take lightly the decision to find the best payment combination.
Many Difficulties Involved in Selling an Idea
Selling an Idea Takes Time
It's not possible to have an idea and then sell it in a week. You will need to put in a lot of effort to achieve your goal of selling to another company.
You may need to make a prototype of your product or show how it can be manufactured if you have an idea for a tangible product. This is not an easy process. You will need to test and retest until you get it right.
Also read: 11 Easy Ways to Brand Yourself as a Speaker
You Can't Legally Own An Idea
Selling an idea is difficult because you cannot legally own it. You can't legally own the idea.
Patenting your idea is the only recourse. However, this may require you to create a prototype of your idea that incorporates the original. This may not be something you are willing to do in order to sell a product.
You Might Need to Invest in Your Idea Before Selling It
This brings us to the next problem in selling an idea: investing before you can sell.
You will need to spend substantial amounts of money to protect your idea and make it a reality. If you don't, a larger company can take your idea and develop it for free.
Companies have Probably Already Tried Your Idea
Large companies are reliant on their business model for survival. Every day, they think of innovative solutions and new ways to develop their product. Is it possible that they don't have an idea like yours?
Research is essential when preparing to sell your ideas. If you find a similar product on the marketplace, other companies will likely have already researched the viability of your idea.