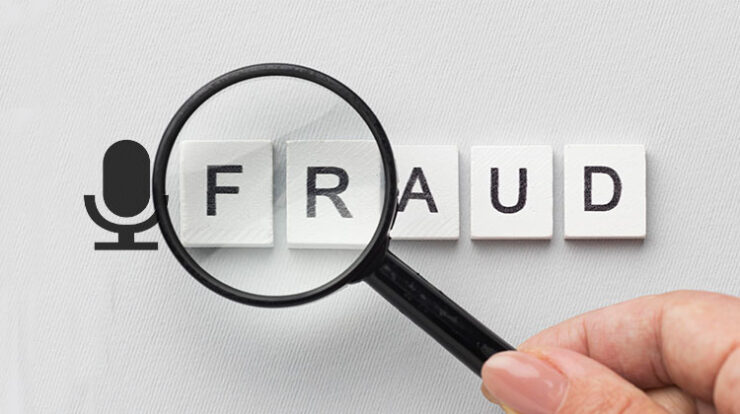 Voice frauds are on the rise, particularly with remote work. Ribbon's director of solutions marketing Dan Teichman discusses voice fraud, the types it is, and how businesses can prevent it.
The rise in remote work policies and the increased use of network services has led to a dramatic rise in voice fraud attacks via VoIP communications. According to the 2021 CFCA Global Telecommunications Fraud Loss Report, global telecom revenue lost due to fraud has increased by 28% compared to 2019.
Voice network vulnerabilities can pose serious threats to businesses, affecting their reputation, financial security, and confidential data. A Metrigy Survey found that 90% of IT executives believe voice fraud poses a threat to the security of their company's IT infrastructure. Many companies are now implementing new strategies to address this problem. Hackers and other bad actors are increasing their attacks using more sophisticated technology and strategies to bypass firewalls.
Who is most likely to become a target?
SIP-based communication offers many benefits, but IP protocols increase the risk of voice fraud attacks. Every enterprise using an IP PBX or IP-based collaboration and communications services or an IP-based call center is at risk. These services can be deployed either on-premises, in the cloud, or both. Voice security is an important issue in a wide range of organizations. Remote work is a growing trend and enterprises need to consider how is secure communication, especially for remote employees.
Also read: What is Business Fraud and How to Prevent It
Types of voice fraud and their effects
Companies should also remember that hackers can use many different tactics to target voice fraud attacks. It is important for companies to be educated and familiar with the different types of voice fraud. These are three of the most common threats:
Service theft: In such cases, hackers can hack into organizations' communication systems and make outbound calls from premium numbers. Hackers can hack into systems to sell the numbers, creating fraudulent revenue and significant losses for enterprises. Hackers may also have other motivations. Some hackers tap video-conferencing or phone-based systems to gain confidential company information, such as a supplier or customer details.
Toll-free traffic pumping: U.S. businesses and organizations use toll-free numbers for branding, marketing campaigns, and promotion of a national or regional presence. They are also willing to pay for calls to their free toll-free numbers. This also means that bad actors may generate high-volume, automated calls to toll-free numbers. Enterprises are often forced to end the calls even though they are not needed and have no business value.
Ransomware and distributed denial-of-service (DDoS), both: Apart from fraud to steal confidential information DDoS is also used to blackmail people to demand payment. DDoS attacks are when hackers flood an organization with traffic in order to intentionally overload networks and disrupt their day-to-day operations. When a company's bandwidth becomes overwhelmed, communication activities can suffer as network performance may be reduced or even become unavailable. This can affect workers' ability to participate in normal corporate activities. If left unchecked it can also cause damage to a company's relationship with customers. Customers may not trust the network's reliability. Hackers will typically demand ransomware payments to stop attacks.
Also read: Ecommerce Fraud: Top 10 Ways Protect Your Ecommerce Business
Building a robust voice threat prevention solution
Although 45% of unwanted network traffic could be caused by criminal activity, many enterprises have not properly prepared or invested in a voice threat prevention program. This poses a serious security risk for organizations, particularly as hackers are becoming more sophisticated and harder to trace. Even companies that have strong firewall protections could fall prey to these attacks.
A comprehensive voice threat prevention solution can help smart enterprises secure their voice network. This type of system should consider pattern recognition, reputation scoring, and policy enforcement.
Pattern recognition: Enterprises have the ability to use their network call data in order to identify unknown or known threats that could be attacked. Network security is not as simple as basic security measures such as firewall protections. Voice threats are constantly evolving. Enterprises require machine learning models to identify and flag potential nefarious activity and conduct further investigations. Enterprises looking to create a threat intelligence database can use pattern recognition.
Reputation scoring: Reputation score can be used to take machine learning models further by combining data taken from multiple sources (e.g. regulatory databases, 3rd parties, or national patterns) and a pattern recognition function. Reputation scoring allows enterprises to determine how much trust they should place in each call and can be confident that they can differentiate between legitimate calls from bad actors with intent to cause harm.
Policy enforcement: Companies have not taken sufficient steps to secure their VoIP networks. Securing them requires more than next-generation firewalls. It also requires a session boundary controller (SBC). The enterprise can automate the relationship between reputation scoring (SBC) and real-time policy enforcement to strengthen its network's security.
Threat visibility: Enterprises must ensure that their security solutions are strong against voice attacks. An organization's voice security toolkit should include a reporting dashboard that provides analytics on the voice threat landscape and measures of success in voice threat mitigation.
Voice Attack Prevention Can't-Wait
Enterprises can implement a robust voice threat prevention system to protect their business billions of dollars, secure confidential data, retain customer trust, and save billions of dollars. As hackers become more sophisticated, security breaches will only increase. Organizations cannot afford to be victims of more fraud.