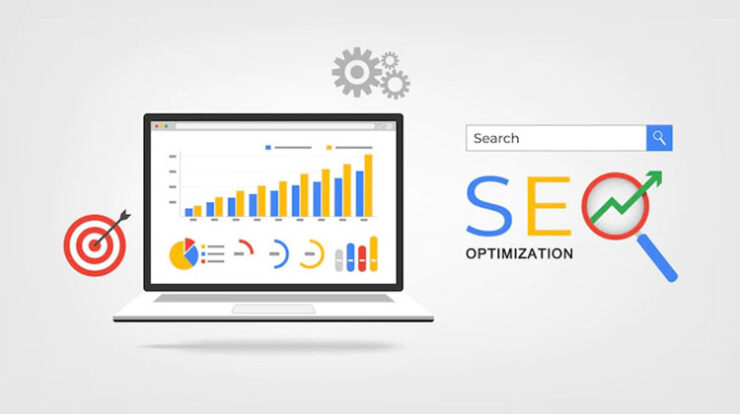 Achieving the top positions on the Search Engine Response Pages (SERPs) can result in a lot of organic traffic to your site. It can be time-consuming and difficult to climb the ranks. A rank tracker tool allows you to track the progress of your site and refine your SEO strategies. This post will explain the basics of rank tracker tools and how to use them. Next, we'll look at seven of the most effective SERP tracker options. Let's get started!
What are Rank Tracker Tools?
Rank tracker tools allow you to see the rank of your posts within the SERPs. To display precise data, they combine information from many search engines and browsers.
These tools will identify the top keywords and display competitor posts that perform better than yours. These tools can provide a summary of your content's performance as well as ways to improve it.
Your website's success depends on the use of SERP tracker tools. To see if your SEO strategies work over the long term, you'll need to monitor your rankings. You can also identify your top competitors to help improve your content and use skyscrapers for better posts.
7 Best SEO Rank Tracker Tools
There are many options available if you are considering adding rank tracker tools to your website. Let's look at seven of our favorite SERP tracker tools in no particular order. This will help you choose the one that best suits your needs. These solutions were chosen based on their features, accessibility, pricing, and other factors.
1. Semrush
The Semrush position tracking tool is the first. It uses sophisticated data collection to display your overall rankings, their distributions, keywords cannibalization, competitors, featured snippets, and many other details.
Semrush allows you to create a campaign, and specify your location, keywords, and domain name. The user-friendly interface allows you to view and set up email alerts. You can also export your data into PDF format.
Semrush is all about visibility. It shows your ranking in the top 100 search results. It also shows your average position and estimated daily visitors. You can also view this data both in numerical and graphical form.
Premium Semrush users have the option to view "shared voice", which shows how your site performs in all its combined searches. This metric can give insight into your overall performance. Semrush also recently updated its keyword volume algorithm. This should give you more precise results.
Key Features
Compare your performance with local competitors.
See visibility and share of voice.
In your campaigns, tag and group keywords.
Target different devices.
Export data to PDFs and create email alerts
Why choose
Track multiple keywords at once.
You would like to compare your performance with your direct competitors.
You will find customizable metrics important.
Pricing: You can track ten keywords for free and manage one SEO project. If you don't want to pay $119.95 per month, you will need to upgrade to a paid plan.
Also read: Top 10 SEO Tools Paid and Free
2. Moz Pro
Moz Pro offers a complete suite of SEO products including its Rank Tracking Tool. You can set up campaigns that can monitor the performance of your keywords across time and devices.
You can also add competitors to your campaigns. You can improve your future strategies by comparing your past data to the competition. Moz Pro also suggests keywords to target and ranks them according to their difficulty.
Moz Pro ranks tracker tool is lightning fast and can return results in seconds. It boasts an excellent accuracy rate.
Key Features
Get accurate results within seconds
Establish long-term keyword campaigns
Keep track of your competitors.
Find new keywords.
Historical data can be viewed in graph format.
Why choose
It is important to keep track of your competitors' performance.
Access to keyword search and other optimization tools is also available.
Speed and accuracy are the top priorities.
Pricing: Starting at $99 Per Month
3. Ahrefs
The Ahrefs rank tracker tool is similar to Semrush and Moz Pro. It has one advantage: it offers SERP features. Ahrefs can determine your ranking across certain elements, such as thumbnails and knowledge cards, top stories, people who also ask, and many more. It's not just your technical ranking.
Ahrefs also offers excellent visual data. Interactive graphs allow you to see your visibility relative to other competitors. Ahrefs also offers a segmentation system that sorts keywords based on tags and filters.
Ahrefs Rank tracker tool that you can get scheduled email reports and Ranking updates when your position changes on the SERPs It helps you keep track of your SEO strategies.
Key Features
Tracking SERP features
Interactive and visual graphs
Tracking competitors
Ranking updates
Why choose
You prefer visual data.
You would like to receive emails about the performance of your website.
You need to track data about different SERP features.
Pricing: Starting at $99 Per Month
4. MonsterInsights
MonsterInsights is a plugin that can be used to analyze Google Analytics data. The plugin allows you to view real-time data analysis right from your WordPress dashboard. You can also access SEO ranking reports to monitor your performance in SERPs.
MonsterInsights SEO Ranking report allows you to track 50 Google search terms and shows your rankings. View data on clicks, impressions, and Click-Through Rates can be viewed as well.
Remember that MonsterInsights can be used as a Google Analytics tool. You'll also see Google-specific data. If you prefer to search with Google, however, this can be a simple and user-friendly option.
Key Features
See clicks, impressions, and CTRs
You can see data in WordPress directly
Follow 50 keywords
Check out the ranking positions for each keyword
Why choose
You need a user-friendly solution.
Google is your main SEO focus.
You now have a WordPress site.
Pricing: Starting at $99.50 per Year
5. SE Ranking
SE Ranking may be worth your consideration if you own a large business or agency. This powerful rank tracker tool combines data from multiple search engines including Bing, and Yahoo. It also provides exact location-based information down to the postcode.
SE Ranking is a great way to track multiple rankings. This goes beyond simple SERPs. It also considers map search results and paid advertisements. You can view rank data for up 20 competitors simultaneously.
SE Ranking also offers great B2B features. The tool can be white-labeled and sold to customers. You can also access the API to perform data analysis.
Key Features
Track SERP features, map search results, and ads.
You can monitor up to 20 competitors.
You can access B2B services like white labeling and API access.
See the performance of all search engines.
Why choose
You are a marketer or SEO agent.
A medium-sized to large business is yours.
You would like to see rankings across search engines.
Pricing: Starting at $29.40 per Month
6. SERPWatcher
SERPWatcher is a great tool for tracking SERPs if you are looking for an easy solution. All of the important data is displayed on one screen. It also uses a performance index, which provides a comprehensive picture of your website search engine optimization, not just your rankings.
SERPWatcher uses graphs and other visual elements to give you a quick overview of your performance. You can also create email alerts and shareable reports for the entire team.
SERPWatcher also uses localized data from over 50,000 locations. This could be an advantage for local SEO strategies and location-specific information.
Key Features
Multiple data centers
An intuitive interface
Daily performance alerts and shareable reports
These graphs are simple but informative
Why choose
You are looking for an easy-to-understand and visual solution.
A comprehensive picture of the performance of your website would be helpful.
It is our top priority to make your experience as user-friendly as possible.
Pricing: Starting at $29.90 per Month
Also read: Top 10 Web Analytics Tools
7. Nightwatch
Nightwatch is a good option if you are focusing on local SEO. You can select the locations relevant to your business from this rank tracker tool, which has over 100,000 data centers. It can be used to help you compete directly with companies in your industry or area.
Nightwatch is much more than just a SERP tracker tool. Nightwatch also has keyword research tools that can help you target new keywords. Nightwatch can also audit your website and recommend improvements.
Nightwatch is an advanced solution that can be used by SEO agencies and enterprises. It is not the most cost-effective option, but it does have a lot of benefits.
Key Features
100,000+ data centers
Compatible with all search engines, including DuckGo
Keyword discovery tools
Reports white-labeled
Access to a site audit tool
Why choose
Local SEO is a priority.
You are an SEO professional or marketing agency.
Access to keyword and auditing tools is required.
Pricing: Starting at $32 per month
Final Thoughts — Best Rank Tracker Tools
It is important to monitor your rank in the SERPs. A rank tracker tool allows you to monitor your SEO progress, compare your competitors and get more organic traffic.
If you are looking for the most advanced and comprehensive tracking tool, we recommend Semrush. SERPWatcher may be an alternative if you value user-friendliness as well as streamlined data.