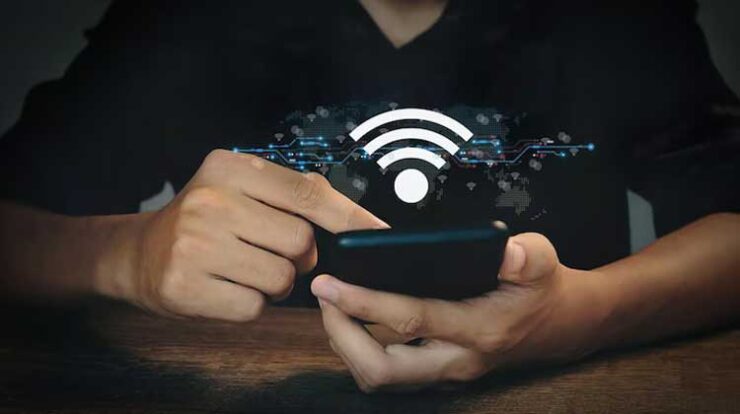 Everybody would like to earn some extra income to supplement their primary source of income, especially in the current world situation. As a result of COVID-19, many people have lost jobs and others have been forced to work from home.
Due to this new reality, both individuals and companies are now requiring more internet access in order to maintain their business. It is therefore possible to earn passive income by sharing internet access if you are able to do so.
It is possible to generate passive income by selling internet bandwidth. This is a simple business to begin and does not take much time. All you need is an internet-enabled computer to get started. This article describes how to earn passive income using this method.
Share Your Internet to Earn Passive Income
Internet sharing can be a simple way to earn passive income. Subletting or reselling a connection to the internet is what it involves.
Passive income refers to the idea of getting paid for doing nothing. This concept may seem appealing, but it tends to gloss over initial costs and time commitments.
This is similar to creating a hotspot on your phone and sharing your internet with friends. As long as you use unlimited bandwidth, it's not illegal to do this.
Also read: How to Make Extra Income While Working for a Minimum Wage
The Concept of Earning Income
It is possible to earn passive income through internet sharing via a peer-to-peer network. You can share your bandwidth in exchange for payment. Pawns.app is one of the networks that offer this service.
You can also allow others to use your connection for various tasks, such as data mining, website testing, and web crawling. You can be rewarded for your use of the network's internet connection or resources by receiving monthly payments or reward points.
What You Need
Sign up for these networks to earn passive income. Download the software and let it run on the back of the device.
The software uses a small amount of processing power and your internet connection, but will not impact the performance or speed of your device.
Double-checking with your internet service provider to see if you can use the internet in this manner is essential before signing up for a peer-to-peer network. Some may not allow it. Before you start, do your research and make sure that you understand all the risks and limitations.
Some security risks may also slow down your Internet speed. OpenWorldLearning provides detailed information about some of the most effective ways to earn money through internet sharing.
How To Share Your Internet
You can earn an income by sharing your internet connection with others.
Mobile Virtual Network Operator
You can brand a wireless service that you have obtained from a network partner. What people can do to access the Internet? This involves partnering up with a major wireless network provider to resell their service under your own brand.
Negotiate a contract after researching and identifying the best coverage for your needs.
Decide how you'll sell your wireless service. You can choose to offer a subscription service, prepaid plans, or unlimited data. Define your business model and pricing strategy. Market your wireless service to potential customers once you've established it.
This can be done through traditional advertising, online marketing, or social media. You should provide technical support as well as billing to your customers.
Renting Out Your Hotspot
Renting your hotspot to those who require internet while on the move is another option. You can use several marketplaces such as TravelWifi or RoamingMan after creating an account, you can add your hotspots and set prices.
You should provide clear instructions on how to operate the device, as well as any passwords or login details required to connect to the Internet.
Share Your Wi-Fi Network
Share your strong, reliable Wi-Fi at home with anyone who is willing to pay. This sharing is made possible by several apps and services, such as Fon.
Also read: How to Secure Your Business Wi-Fi Network
Sign up for a Bandwidth Sharing Platform
There are many websites on the Internet that let you earn passive income from sharing your Internet.
Pawns. app is one such website. You can create an account and download the app to your PC, phone, tablet, or laptop. Then you run it on your device, sharing a part of your bandwidth with other people around the world.
You'll receive a reward via PayPal or Bitcoin based on how much bandwidth you use and how many devices you have connected to the platform.
Conclusion
These strategies are flexible and require little attention after they have been set up. You may need to take into account some technical and legal factors when sharing your Internet connection.
It is therefore advisable to do some research on the risks and benefits of any potential income-generating opportunity that involves sharing your internet connection.
You can earn money and passive income quickly by sharing your internet speed if you know how to do it.